For the upcoming March, many users are looking forward to Apple's actions. After all, the iPhone SE3, which has been rumored for a long time, should also meet with you.
According to the latest US media reports, senior media person Gurman revealed that Apple's spring new product launch conference is basically scheduled for March 8, and one of the protagonists at the launch is the iPhone SE3, as well as the new iPad.
According to Gurman, Apple has prepared a lot of new products this year. The Mac series alone will update more than 7 models, including important M2 chips, etc. According to the progress, they will also release new products intensively before and after the WWDC conference.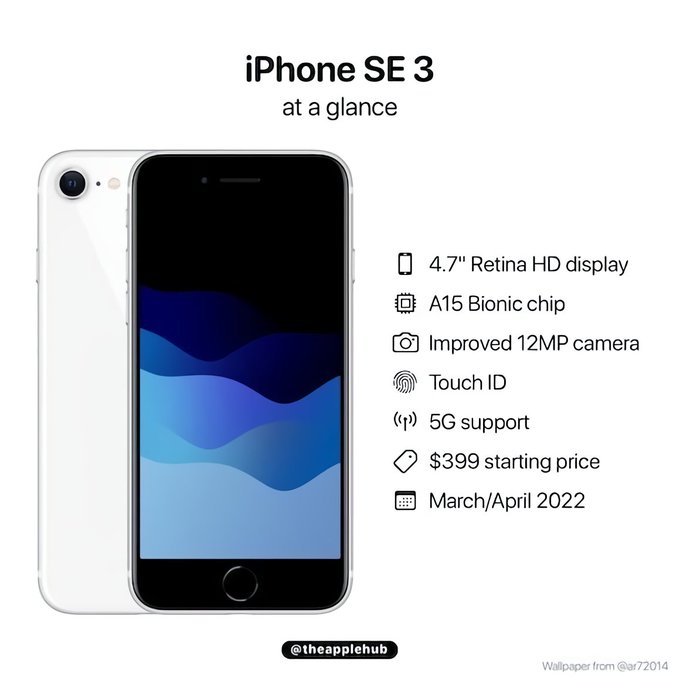 According to previous supply chain sources, the global price of the iPhone SE3 this year should be consistent with the previous one, and the price of the National Bank is expected to be 3,299 yuan. In addition to the current global inflation environment, this price is actually quite good. In order to seize more Android market.
According to the previous statement, Apple is expected to hold a new product launch conference on March 8, when the new generation of iPhone SE and iPad Air 5 will be unveiled at the same time, and the mass production of the two products is already under intense preparation.
It is reported that the iPhone SE3 will not be equipped with MagSafe technology and will not be able to utilize the magnetic accessories already on the market. The key selling point of the third-generation SE model will be the new A15 Bionic chip with 5G connectivity and will continue to support Qi wireless charging.