Although there are still a considerable number of users who have not yet tried Android 12, Google quietly pushed the first preview version of Android 13 (DP1) this week, the dessert code name "Tiramisu".
According to the schedule, Android 13 is expected to enter the Beta stage at the end of March and early April, and it will be normalized after July.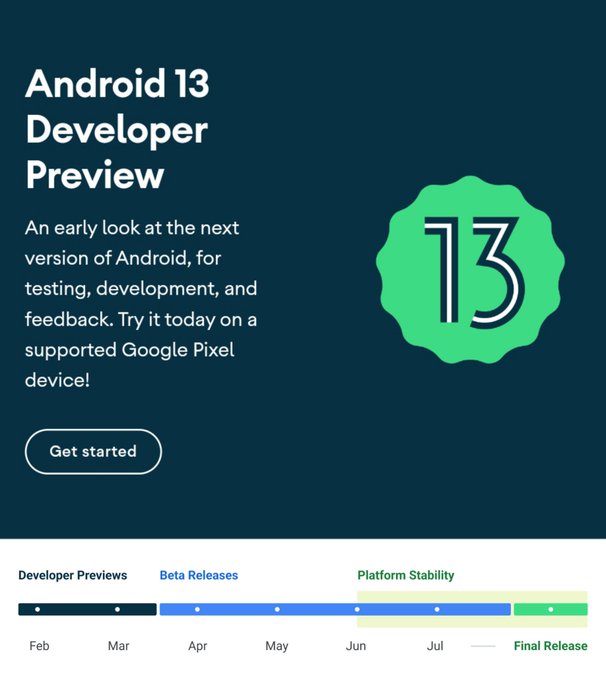 The first batch of devices that support the Android 13 preview version is naturally the "pro-son" model, covering Pixel 4 and above models. The official also opened the OTA package and the original image (.zip) download, users can download through ADB+Recovery or Fastboot way to brush in (see the end of the text).
Changes in the new version include:
1. Add a photo selector, the application can only access the allowed pictures, not the entire gallery;
2. You can choose a single color from the theme to adaptively generate style icons;
3. Added the permission of adjacent Wi-Fi devices, allowing the APP to sniff the surrounding Wi-Fi hotspots without revealing the user's actual location;
4. The display text speed is increased by 200%, and the rendering performance is hardly sacrificed;
5. Optimize the folding screen UI, and support 6 resident APPs at the bottom of the main interface in large screen mode.
Of course, due to the limited experience time, more new features are yet to be discovered.