In the latest episode of Power On, Apple's Mark Gurman revealed that Apple's 2022 product line includes the 5G version of the new iPhone SE in the first half of the year, the new design iPhone 14 in the second half of the year, the iPad Pro that supports wireless charging, the iPad Air 5, New AirPods, mixed reality devices, and more.
He mentioned that the new design of the iPhone 14 is mainly to use Hole Punch to replace Notch on the front, that is, to replace the bangs with a hole-digging solution.
However, taking Android as a reference, there are many hole digging schemes, including single hole, double hole, pill/capsule hole, etc. The positions can be selected from the left, the center and the right side. Among them, the center-type pill hole is the most explosive. After all, it is impossible for Apple to abandon it. Use the Face ID function.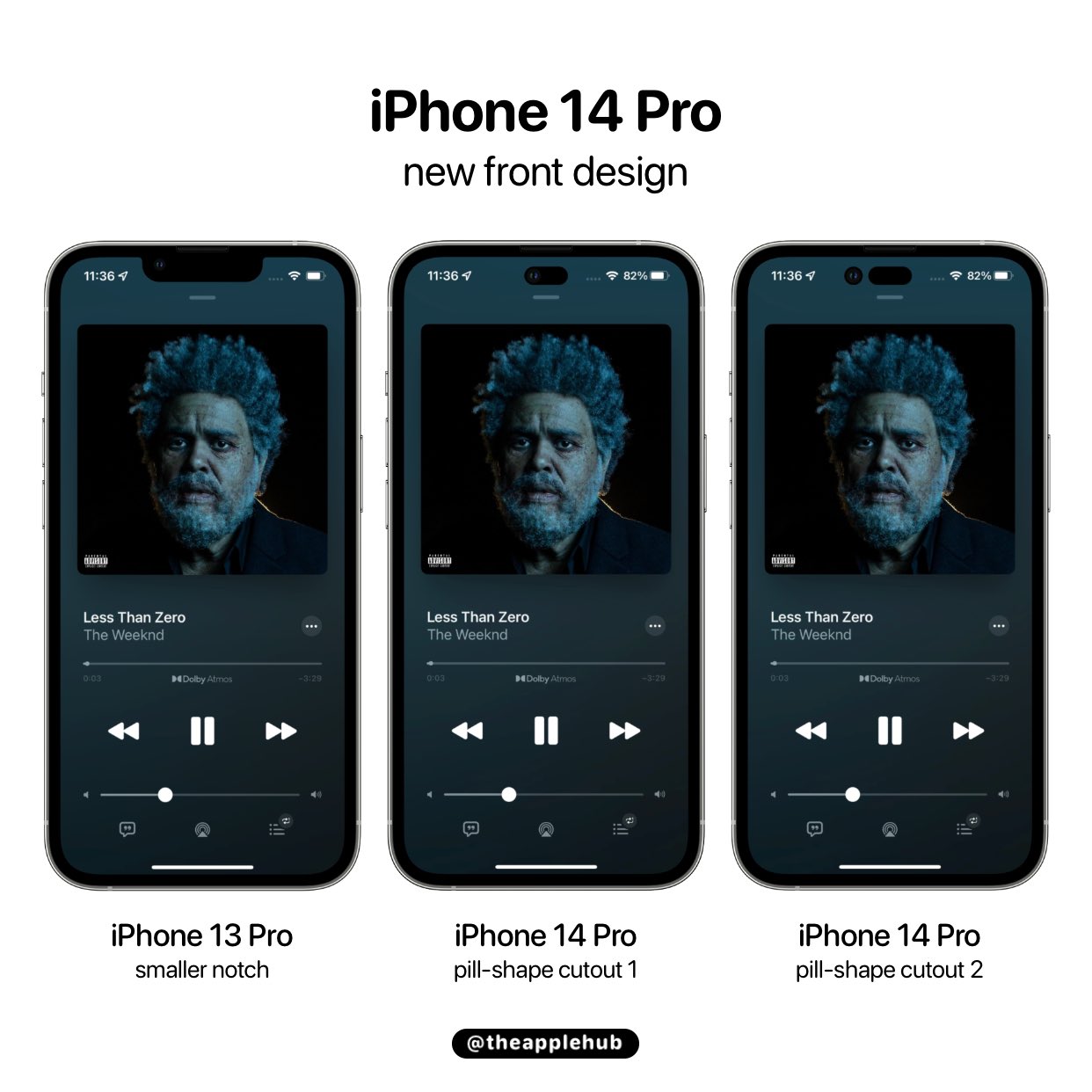 The following are the compiled iPhone 14 appearance renderings for your reference, I don't know which one you like.
In fact, according to the progress of research and development, the iPhone 14 should have advanced to the EVT (Engineering Verification) or DVT (Design Verification) stage.